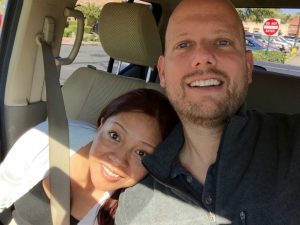 Hello! Merry Christmas and a Happy New Year! May our God bless you richly this season, and may 2016 be filled with His love, peace and provision for you and your family.
So much has transpired in our lives and ministry since our last full letter. Those who receive our monthly receipt letter or follow us online (facebook.com/jasonaskipper | hohnet.com) have been kept in the loop pretty well, but many of you haven't heard from us since our move to Rome, Georgia!
Adjusting in Rome
Our move to Georgia has been a good one; It's a beautiful area being in the foothills of the Appalachians, the people are friendly, the city's not too big nor too small, we live in a nice neighborhood and the church is great. We were  worried about how the kids would take the move, and they did protest it mildly, but they have adjusted fine. They all enjoy their schools, and for the most part are doing very well there. The boys, (Jordan & Derrick), immediately found a whole group of friends in our neighborhood.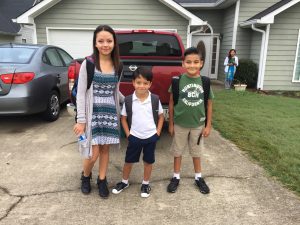 They play outside almost daily for hours with them. God truly blessed us with the house that we found to rent – in price and location. Norah and the kids would love to buy it someday if we ever get to a point that we are able to do so. I'm not convinced. I would much rather be out in the country somewhere… but we have time to figure all of that out. Erynn (10th Grade) has become well known and liked by students and staff at her school. She is active in Chorus (and is highly esteemed for her great singing abilities), leads worship at FCA and is on the High School's Cross Country Team.
Ministry
We have also adjusted well at the church. It's been a great process of; getting to know and gaining the trust of those who are already part of the church, getting to know the surrounding English and Hispanic communities and their unique cultures and needs, as well as strategic planning for both the English and Spanish sides of the church. We love Journey and pastors Doug and Debbie Crumbly. It has been a perfect fit for us moving here to Rome, a move that was absolutely orchestrated by God.
Although we have been extremely involved in all areas of ministry our main goal has been to raise up the Hispanic arm of the Church. Over the past months we have had the opportunity to meet hundreds of Hispanics in the area, and many of those have turned into deeper relationships. We held our first Spanish service on November 1st, and are in the process of putting together a full team who can help us to launch bigger next year. In January we will be starting  several Spanish small groups.
It is our goal to continue to grow and establish a strong team over the next several months. If everything goes well, we hope to hold a very large outreach event on Easter weekend that will help propel us to the next level with the Hispanic Ministry.
Understanding 'American' Hispanic Culture
It's been… a relief… to work with and meet so many hispanics in Rome (and there are A LOT). It's hard to explain, but we feel 'at home' with them. I guess with Norah being Bolivian and us doing ministry there for 15 years it should feel natural. The people are incredibly nice, and there is an immediate affinity when they realize that we speak Spanish.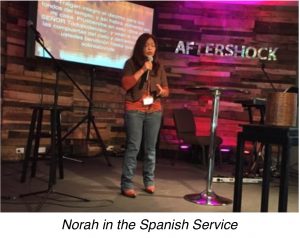 Still, it's not been easy. We've had to deal with a certain level of distrust  in the Hispanic community. The truth is that Hispanics have been extremely used and abused in America. Without going into detail, there are reasons as to why the immigration debate goes on and on, but nothing ever happens. There are A LOT of people who profit by keeping legal immigration next to impossible and illegal immigration easy. Hispanics here are taken advantage of by employers, law enforcement, lawyers and just about everyone else who surrounds them. We recently found that, unfortunately, in Rome there have been multiple Hispanic 'pastors' who have come, cheated many out of thousands of dollars by supposedly helping them with 'immigration papers', and then escaping… leaving the community cold and dry. There is no justice since everything is under the table. The guard is high, but we believe as we continue to get to know and gain the trust of the people, God will open doors for us to be able to bring His love, freedom and salvation to the multitudes!
Our Struggle
As good has 2015 has been for us in life and ministry, we have struggled greatly in one area: Finances. To be honest, this has been a great source of contention between me and God. It may not seem like it to many, but I (Jason) am an EXTREMELY independent person and I absolutely DETEST asking for help. In ministry over the past 20 years, my problem has never been the "GOING" part, it has always been the fundraising. Don't get me wrong, it is such an amazing blessing to include so many people in the growth of God's kingdom through giving. The problem is that I  can't concentrate on my work. But that's just it… up to this point, we have NEVER received an income from the place that we dedicate all of our time, energy and love. We work full time and then have to figure out how to live. I understand it. God has taught us and molded us greatly through this process. It's still not easy.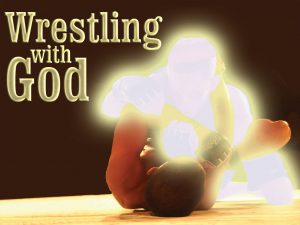 So this is our situation: We came to Rome with the need of raising our first year's salary. (Remember, we are missionaries in Rome… Journey is NOT in a position to be able to cover our salary) We tried, we sent out letters, we talked to people, but we weren't able to do it. Overall, we were able to raise about half of that salary in pledges. It was our hope that we could continue to raise the finances once we arrived, but it hasn't happened. We've strived to, but have fallen flat on our faces in that aspect (Ex. 100-to-Run). In short, we have been living on a half salary for the past 7 months, and it doesn't reach. We've done something that I've never wanted to do… we've fallen quite deeply into debt just to pay the bills. So…
What Do We Do?
The truth is that I don't know what God will do with all of this… but here's what we've decided to do. We're going to push through. God has always had our back, and He will continue to do so. We're going to give it our all with the  ministry here in Rome. We're also going to try to make money on the side. I have my small business that I've wanted to grow with ("Skipper Innovations" – skipperinnovations.com: Web Development / Sound & Lighting Installations). I am also working on an online venture that God told me to do long ago (More details on that soon). Norah is beginning to train and will try to sell legal insurance part time with a company called LegalShield.
We are also going to ask for help. I've wanted to be honest with you in this letter. I know how you feel when people constantly ask for money. I've wanted to give you a perspective from the other side… at least from someone who is honestly trying to give their all to God and the ministry, and is dependent upon Him and others for survival. So here it is: Would you help?
Conclusion
We love all of you so much. We truly do appreciate all that everyone has done to enable us to serve God in ministry over the past 20 years. Please know that each one of you are an integral part of the growth of His kingdom around the world! For example, three weeks ago, our Sucre church held a large crusade. They had over 150 new people there. Praise God! You are a part of that!
Please keep us in your prayers always. Our number one need right now is finances. Also please remember the ministry here in Rome, as well as our churches in Bolivia. We so much would like to go visit them sometime next year. I (Jason) haven't been there since we returned four years ago!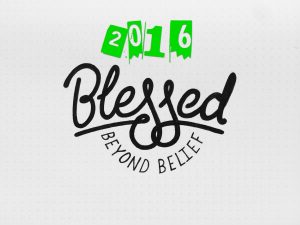 May God bless you in the upcoming New Year, and may we all be blessed and live in His favor in 2016!
Love,