Hello all, and greetings from hot and humid Tennessee! We hope this letter finds you well!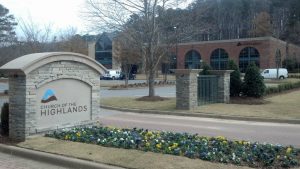 Life has been busy, but good, here in Tennessee. Erynn is just over a month away from moving off to Highlands College in Birmingham. She is extremely excited, but nervous at the same time. We have been working through all of the financial aid process with her. That will help a ton, but not all. She has been working hard at Sonic over the summer, trying to save up as much as she can before leaving.
Norah continues working full time (plus some overtime) at CareZone. About two weeks ago she got a wonderful surprise, where they gave her a promotion, and are now certifying her as a Pharmacy Technician. She was sooooo happy! I've been in talks with them as to possibly going in and working with them in the IT/Coding area of the company. They are wanting me to come in and start coding and writing applications that will help make the pharmacy much more efficient. It's not a done deal, but they are really excited about the possibility. It looks like it will be around the middle of July before they know for sure if they'll be able to do it. In the meantime, I've been working what seems like 10 other jobs all over the place. I continue to work with the advertising company Revenue Developers. Recently, I've been doing a lot of video editing work, creating TV Commercials for the Nashville local market. Just last week we won an advertising contract with two local automotive dealers, which will definitely give us a lot more work in that area. I also continue to design websites for businesses, develop software to sell, working on two non-profit boards that are based here in the Nashville area (not paid), working at the Nashville Disc Golf Store as a fill-in whenever needed, and more. We also continue to be an integral part of the production and worship teams at Church of the Hills. I love the variety, but wish that I could make more money doing all of that! Ha…
The boys have been out of school for about a month. Jordan went through a two-week Coding Academy that was held at his school. He absolutely loved it… and learned a lot. We haven't been able to do much as a family in terms of vacations since we moved back to Tennessee, but we were able to go camping over the Memorial Day weekend. We are looking at the possibility of traveling to Florida (Destin) to visit some friends sometime in July before Erynn moves away. Not a sure thing, but I would love to have some good family time with everyone before she leaves.
Please continue to keep us in your prayers always! We are continually searching His direction and providence. Pray that He would continue to open doors, that He would guide us in all that we do, and that this pressure of trying to keep up financially would be alleviated at least somewhat! Also, remember to keep our churches in Bolivia in your prayers.
Once again and as always, thank you for all that you do for us… your continued love, prayers and support! May God bless your life and family richly. We love you and appreciate you tremendously.
Until next month,
Jason & Norah