Merry Christmas! Wow… we're already here. What a year this has been. A crazy year to say the least… for us personally, for our country and for our world as a whole!
I love Christmas, because no matter what craziness is going on around us, it always brings us back to the base. Christ; who came, who lived, who died and who rose again for us. Ultimately, we put our hope and faith completely in Him and in no one else… and it's good to be reminded of that as often as possible.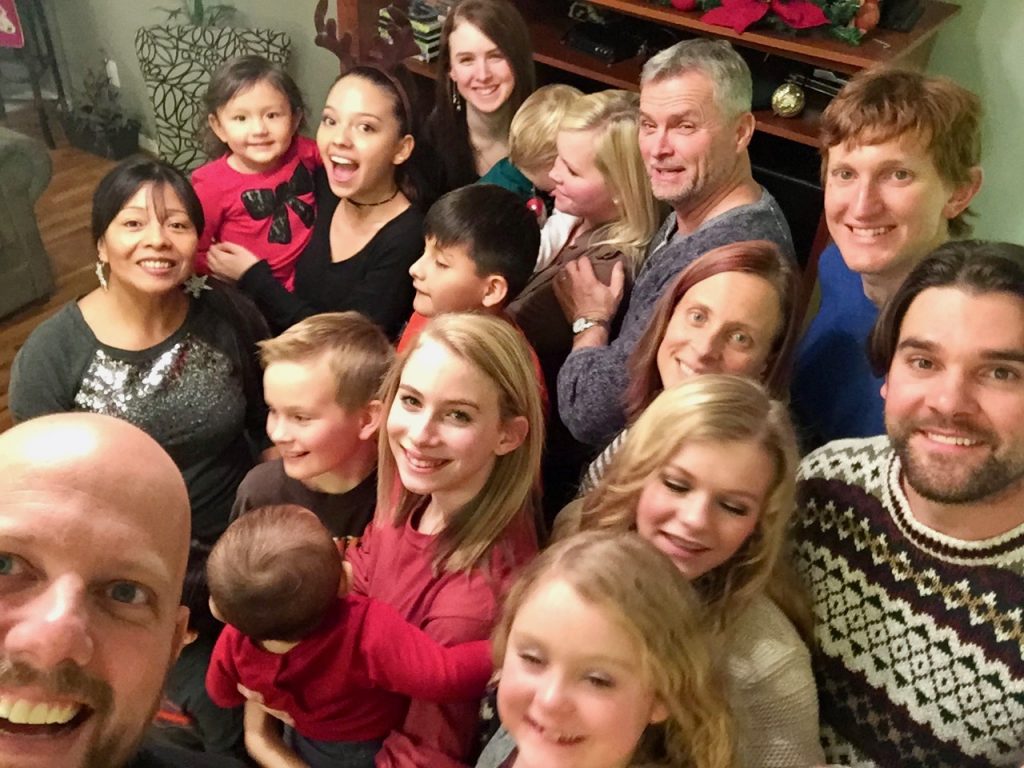 At a Christmas party w/ some friends in Rome last weekend
We've Put Off Our Move to Nashville For Another Month – Getting Things Together First…
I had wanted, with everything in me, to be able to move by the end of the year. We needed to find a house, move and get the kids in their new schools for the spring semester. We weren't able to pull that off, but that is Okay. We're at peace with it.
This online project that I've been working on is absolutely huge. I just finished recording 33 videos after months of preparations, website design, etc. I didn't think that it would be that much… but that's a lot of work! This is for a membership site called "WebBuild" that I will be launching on January 2nd. I'll share more info on that as we get closer to the launch.
That has taken up A LOT of my time. We are trying to get some sort of stable income coming in, and we hope that this will really take off and relieve some of the pressure for us in that area.
Next Steps
Once that is up and running, we're going to concentrate on finding a place in the Nashville/Middle TN area to live… and HOPEFULLY move by the end of January.
There are still a lot of if's in the equation, good schooling, rent prices, moving costs, etc, so please keep us in your prayers always!
We've been in constant contact with our church planting coach… and they are getting antsy to get us there. We will be working with them at their church for awhile while we also prepare for our church plant.
Home For The Holidays
We're looking forward to traveling home for Christmas. We'll be traveling back to MD today, and will be spending several days during Christmas and early next week with the family!
A Special Christmas Thank You
We just wanted to let you know how much we do truly appreciate all that you do in being such an important part of what GOD is doing here and around the world through this ministry. We pray God's abundant love, grace and blessing over your life and family!
Please continue to keep us in your prayers… for our upcoming move, clarity over our next steps, providence, unity and blessing!
Don't forget also… if God lays it on your heart, you can give easily at our website at https://hohnet.com/give/.
Enjoy Your Holidays!
Norah, I, and the kids want to send all of our love to you and your family. Merry Christmas!
Lots of Love,
---