This past week has been a tough one as we strive forward towards our goal of reaching 100 people for Christ by the end of the year. I (Jason) ended up traveling to Maryland after our service on Sunday morning for my grandmother's funeral. It was a great time to see friends and family, and Grandma is in such a better place today… as happy as can be! So in that aspect, all is well. Still, it has been a tough week for progress.
We have been working hard at sowing seeds. The wish is that every seed would grow and produce fruit, but the truth is it doesn't work that way. As Jesus taught his disciples about the Parable of the Sower:
"A sower went out to sow his seed. As he was sowing, some fell along the path; it was trampled on, and the birds of the sky ate it up. Other seed fell on the rock; when it sprang up, it withered, since it lacked moisture. Other seed fell among thorns; the thorns sprang up with it and choked it. Still other seed fell on good ground; when it sprang up, it produced a crop: 100 times what was sown." Luke 8:5-8 HCSB
We have been working hard at getting the word out; through social media, meeting people in the streets and the stores, involving the English church (Journey) so that they can invite people, and so much more. Tonight we are doing a Spanish movie night at the church. We're trying to do anything that we can to get the word out and to meet people!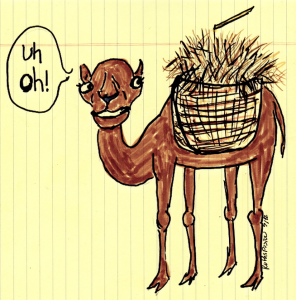 Please continue to pray for us. We need God's supernatural strength, stamina and encouragement to continue forward. Also, it is imperative that we find supporters to help us financially through this. We have struggled immensely to find the financial backing that we need. Partly that's our fault. I have always struggled in asking for support, and usually WILL NOT push it until we are completely at our last straw; and that's where we are at now. I would rather concentrate on God's work here, and let the financial part take care of itself. I, reluctantly, have to admit that it doesn't take care of itself. God takes care of us, but we have to open our mouths and ask.
If you aren't partnering with us or a continual supporter of our ministry, we ask that you would consider doing so! We believe that it is/will be one of the best investments of your giving that you could give. The seed that we are sowing WILL BEAR MUCH FRUIT, and ALL OF US are a part of it. Visit our 100-to-Run campaign page and partner with us! Thank you so much and may the Lord bless you richly!
Love,
Jason & Norah